Nashville Elementary School
Nashville, Missouri
1939 - 1940
Generously donated to the Barton Co site by the Robert Thurman.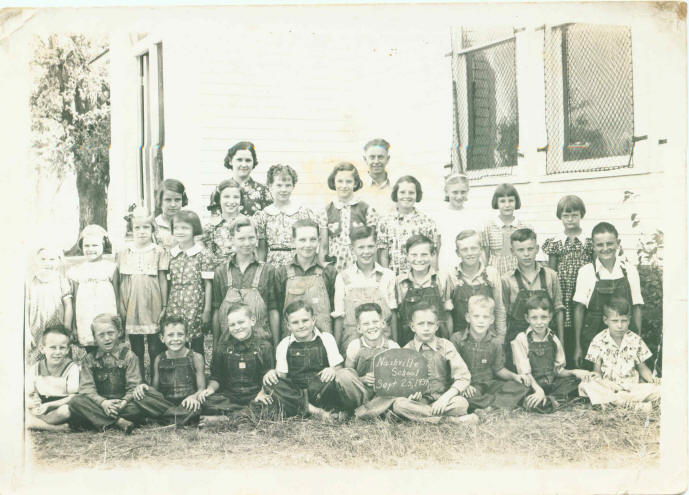 1938-39
Front Row
Billy Allen, Sammy Atcheson, Billy Helms, Lloyd Lee Askins, ?, Lonnie Crouch, Keith Howery, Albert Walton, Arthur Helms, Roydon Dunlap
Second Row
Lily May Helms, Wilma James, Helen Dunlap, Norma Jean Howery, Nolan James, Glenn Brooks?, Bob Thurman, Herman James, Adam (Dutch) Etcheson, Donald Walton, Roy Brooks?
Third Row
Dorthea Scott, Doris Dunlap, Emma Jean Bergman, Virginia Polston, Dixie Crouch, Betty Epman, Norma Polston, ?
Fourth Row
Miss Wolfe, teacher "little room" (grades 1-4); Charles Foraker, teacher, "upper room", (grades 5-8)