Nashville Elementary School
Nashville, Missouri
1934 - 1935
Generously donated to the Barton Co site by the Robert Thurman.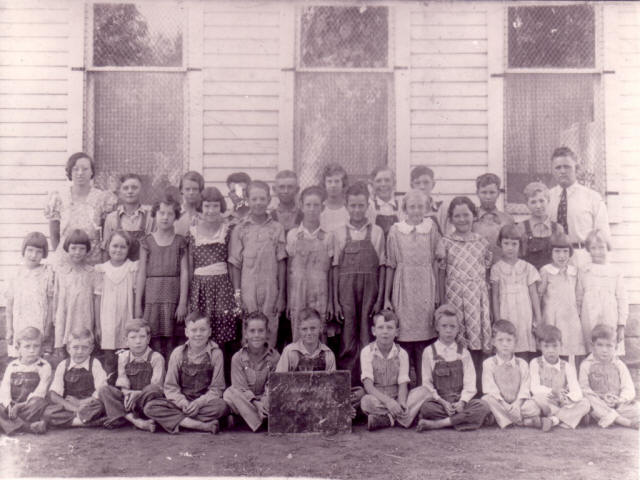 Back Row: Twyla Flaker (teacher little room), Wayne Peterson, Thelma Scott, Pete Crouch, Marvin Burnside, Mary Polston, Bill Gregg, Merle Gregg, Cletis Smith, George Helms, Tom Foraker (teacher upper room)


Second Row: Marcella Allenbaugh, Dixie Crouch, Mary Lou Padgett, Glenna Parker, Geyne Crouch, Vern Woods, Warren Polston, Clint Armstrong, Delma Scott, June Kibler, Virginia Polston, Doris Dunlap, Elaine Smith

Front Row: Homer Scott, -?-, Nolan James, Don Flaker(?), Leonard Rose (?), Marion Peterson, Glen Woods, Bob Gregg, Lonnie Crouch, Delbert Flaker(?), -?-

If anyone can help in further identifying these students, please email me.