Joseph Pound Marts Family
Generously donated to the Barton Co site by the Karin Lange on January 25, 2002.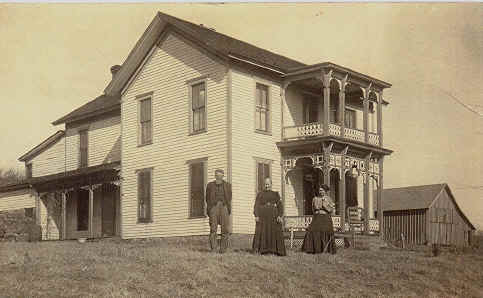 This picture is taken in Leroy Twp, Barton County ca. 1900. Joseph Pound Marts, his wife Minerva Thomas Marts and an unknown daughter. Joseph died Feb 1, 1928 in Barton Co.