Liberal, Missouri 1908 Horse Sale Picture
Generously donated to the Barton Co site by the Karin Lange on January 25, 2002.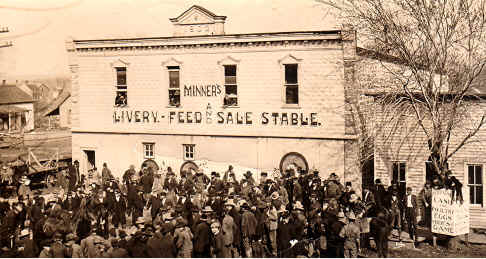 This post card was dated Oct 27, 1908. The date on the building is 1902, so the time frame can be narrowed down fairly well. This picture is of a horse sale at Minner's Livery, Feed and Sale Stable in Liberal, Mo.