Lamar, Missouri 6th Grade Class Picture
Generously donated to the Barton Co site by the C.F. (Mitch) Mitchell on August 20, 2002.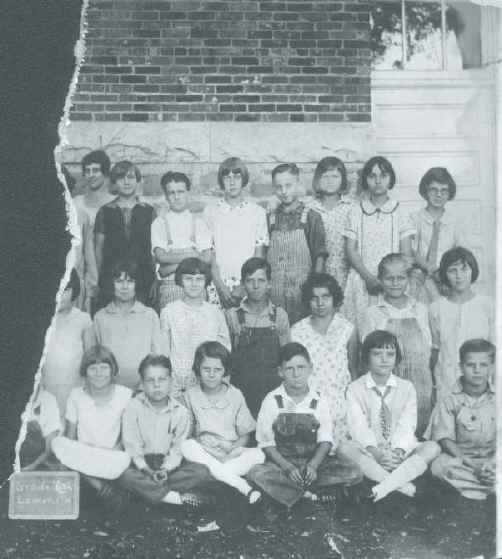 I was born and raised in Carthage, Jasper, Missouri. My father passed away about 10 years ago and I recently had time to go through a lot of his old papers. In them I found the attached photo. It is only a partial photo but I thought you might like to have it. The placard in the front reads "Grade 6th; Lamar, Mo." There is no indication as to what year this might be. How it came into my father's possession, I don't know. We have no connections to Lamar but obviously have been there many times. Perhaps, one of the girls in the photo may have been an old girlfriend of his, I don't know. There is an arrow pointing to the girl in the top row at the very left.